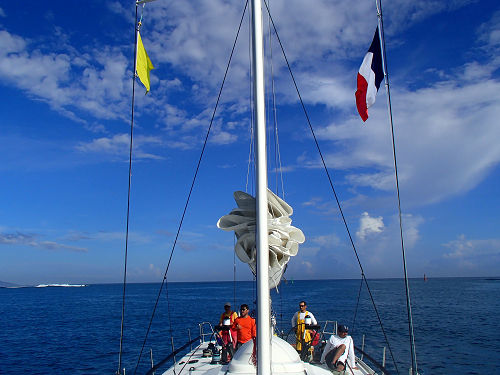 タヒチ時間26日朝7時半過ぎにパペーテ港にアプローチ!
We entered Papeete Harbor 7:30 in the morning of 26th.
色々うろうろした末、日本から飛行機で2日前到着していた2人と無事合流し係留場所をやっとこさ確保。こちらの入国関係の手続きは聞く人聞く人違うこと言うためたらいまわし状態でしたが、それでもこの2人が先に到着してせっせと走り回ったり時にはヒッチハイクしたりと動き回ってくれたので少しは楽に入国できました。
After sailing around the harbor to find a right place to moor, we finally could meet the two crew who flew from Japan. Thanks to them running around the offices before we arrived, it was a bit easier to find a right quey for us. Everytime we ask people how to proceed the immigration clearance, everyone says different things. It took a lot of time.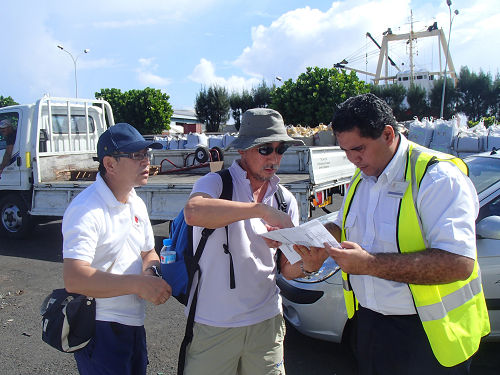 係留時にタヒチの海が嬉しすぎて早くも海にダイブしちゃう人が発生するアクシデントもありつつ、、、恒例の到着ビールで乾杯!!
After the small accident that one of the crew was too excited at the beutiful sea of Tahiti and he (accidenally) jumped into it when we had dock the boat, we celebrated the arrival with cold beer!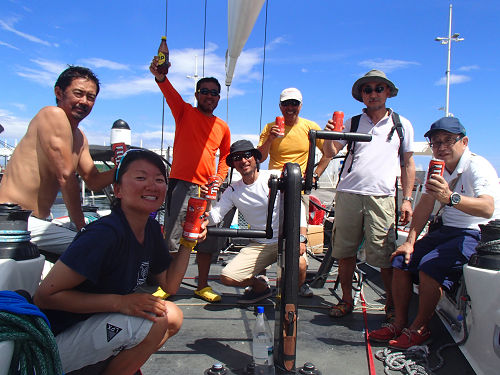 片づけを済ませ、みんなでぞろぞろ空港に向かいイミグレーション!と思いきや色々あり明日に延期。いやー、簡単には行きません、この国。
After cleaning the boat, we all went to the airport for the immigration.......however, we could not finish it for some reason. We have to work on it tomorrow. Getting into this country officially is not easy thing.
夕食はおじさん2人が前日行ってよかったというビールのおいしい店へ。フィッシュアンドチップス、ポークリブ、サラダ、ピザ、おいしいビールでお腹いっぱい。
We went to the crafted beer restaurant where Ishihara and Kaz went the night before. We got full with fish and chips, pork ribs, salad, pizza and beer!
フランス領だけあり、バゲットかじりながら道を歩いてる人たくさんです。おいしいお店を探さなきゃ。
We see a lot of people walking on the streets with eating baguettes as Tahiti is the French teritory. We gotta find a nice baguette place.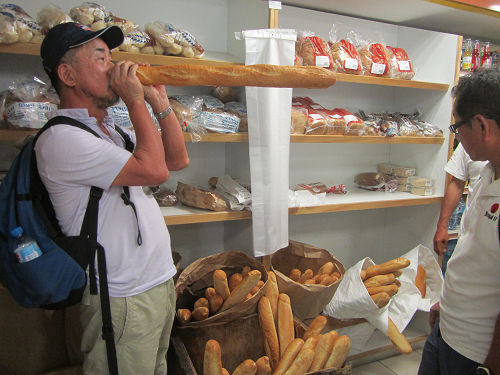 Mayuko