到着3日目だというのに、座長と私はまだ入国の手続きに走り回ってます。
Although it has passed three days since we arrived here, the delivery skipper and I are still running around for the immigration and customs procedure.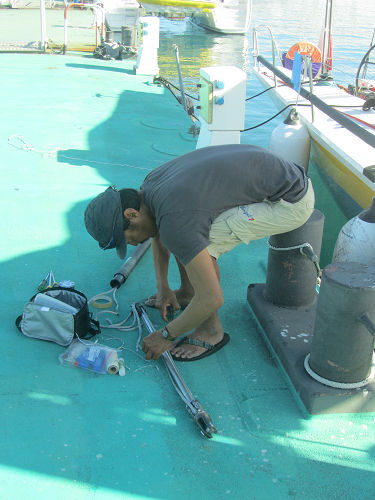 他のメンバーは船の整備や掃除、回航でたまった悪臭ただよう洗濯物を洗濯に出したり、など。パペーテにはコインランドリーがないようです。ということで、洗濯乾燥そしてたたむところまでフルサービスのランドリーに預けました。
Other crew went to the boat for the maintenance and cleaning. Also some went to the loundry to wash our stinky clothes. It looks like there is no "self-loundry" around here. A loundry store does everything,washes them, dries them, and folds them.
ギャレーの台の滑り止め。スタボタックが多かったため負荷がかかりはがれてきてしまったので、再度はりつけなおし。
Repaired the rubber tape on the kitchen counter which stops things on the counter falling off. It came off because we mostly sailed on the starboard tack.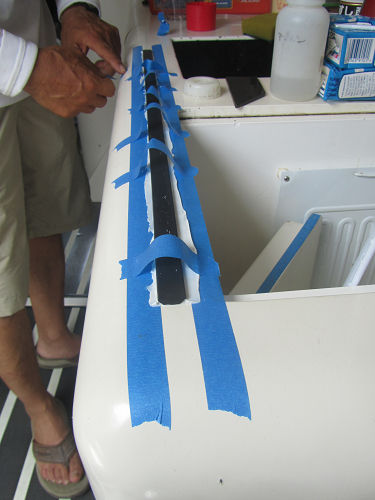 お昼ごはんを食べに街中へ。パペーテの街は朝早くから賑わってます。
We went to the town center for lunch. A lot of restaurants start early in the morning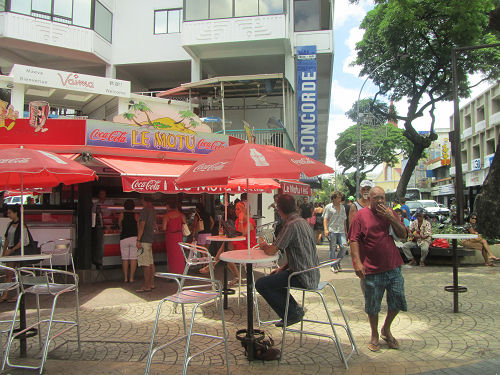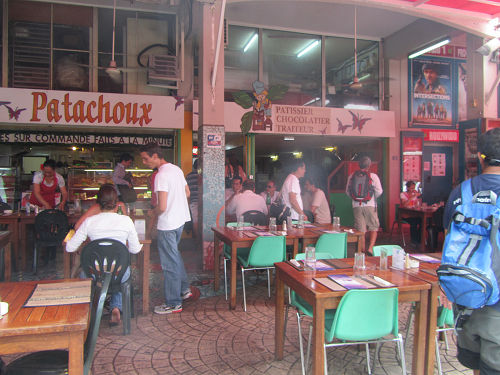 その代わり、夜閉まってしまう飲食店が多いです。観光客向けのレストラン以外はほとんどお昼過ぎで閉店です。
however, most of the place close in the night except the restaurants and bars for tourists.
Mayuko