Beecomがフィニッシュしました!
Beecom finished the race!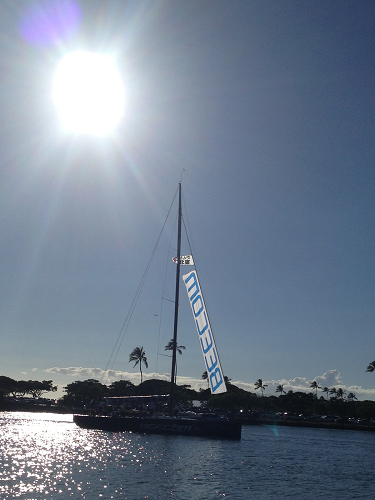 Gefionもこのあとすぐに到着しましたが、Bengalの到着が明日に近づいてきたため、必要以上にバタバタ(勝手に一人で)してたため、写真撮れなかった!
Although Gefion arrived right after Beecom, I was busy doing some stuff for Bengal (which I didn't have to, I was just pancking by myself to be ready for Bengal's arrival tomorrow, I could not take photos of them.
レース本部も忙しくなってきました。中も外も人がわんさか。
The race head quarter is getting so busy, a lot of people both inside and the outside the shack.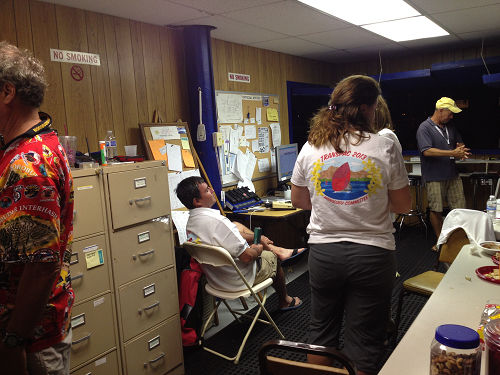 ロールコールのホワイトボードも2枚目に突入。
Second white board for the rollcall note. So many boats are coming in today and tomorrow.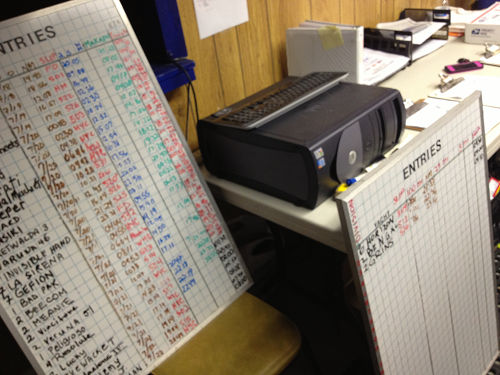 Bengalのホストもパーティーの準備に入りました。バウ用のレイ。
Bengal's host is getting ready for the party. Original bow lei!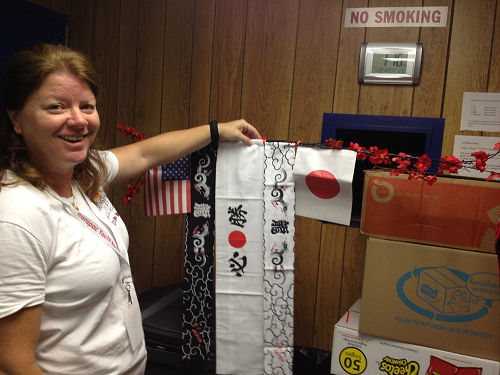 Mayuko