到着翌日からせっせと片付けぇぃ!
We started cleaning on the next day.
みんなのベッドとなっていたパイプバースのキャンバス。なかなか汚れています。
Canvases on our bed, the pipe berths, got stains.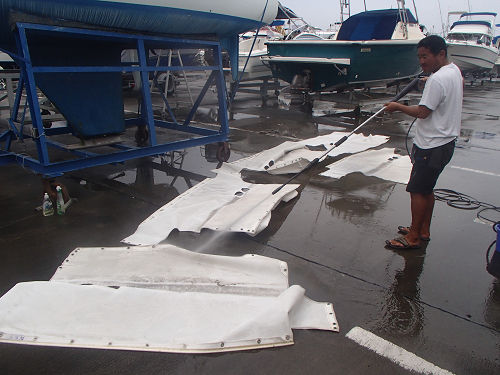 朝鳥から武器を拝借して、洗浄。食料バースのキャンバスなんかは玉ねぎの皮とかこびりついちゃって生活感満載です。
We cleaned the canvases with a jet cleaner (which worked really good as we saw on TV shoppings!). You can tell we really "lived" on the boat when you see skin of onions and etc.
で、あいにくの雨のため、船の掃除は後回しにし、コンテナに荷物の搬入。
Since it was raining, we decided not to clean the boat on that day but carry in all the equipment and luggage into the container.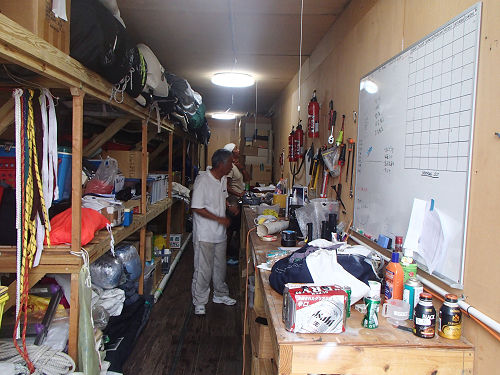 よくもまあこれだけ積んであったなぁ、というくらいの量の備品類が船から搬出されました。そしてコンテナには荷物ぎっしり。
There were a tons of luggage and equipment. The container was stuffed.
翌日はみごとに晴れましたー!
Then the weather next day was so nice, good for cleaning.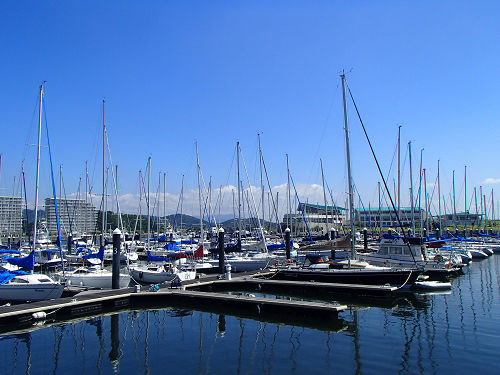 てことで色んなものを乾かしまくり、
We dried a lot of stuff,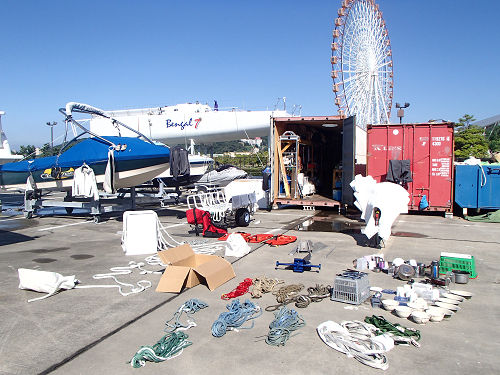 船内も洗い、
washed inside the cabin,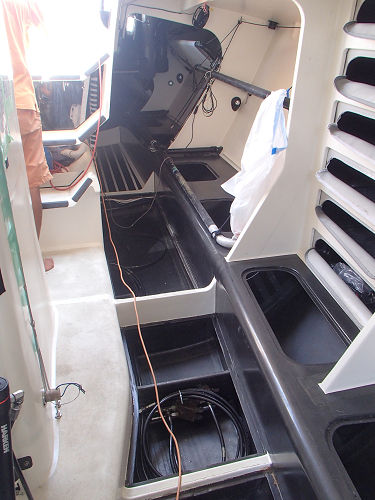 セールも乾かして、
dried the delivery sails of course,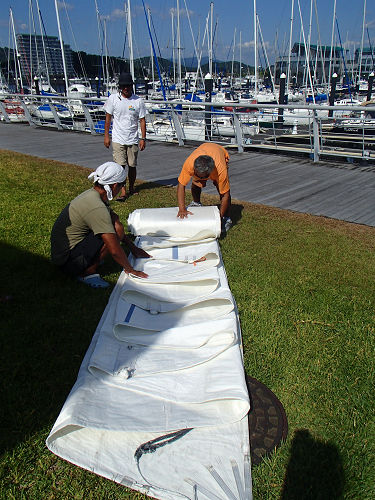 船がとっても軽くなりました。5センチ以上水面から上がった気が。
the boat got so light. I think it was lifted up about 2 inch.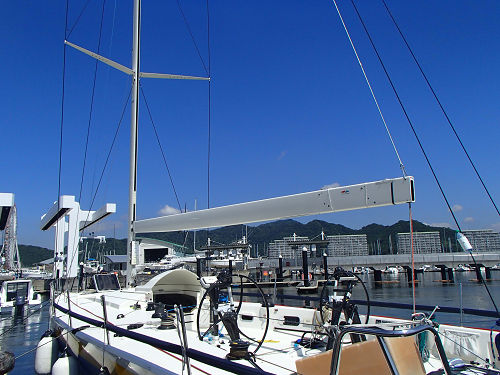 そして、上架。ボトムがどんなんか、ペラになんか絡んでないか、みんな気になってます。
Finally we had the boat out of the sea. Everyone wanted to check the bottom if it got damaged or if anything is stuck to the prop.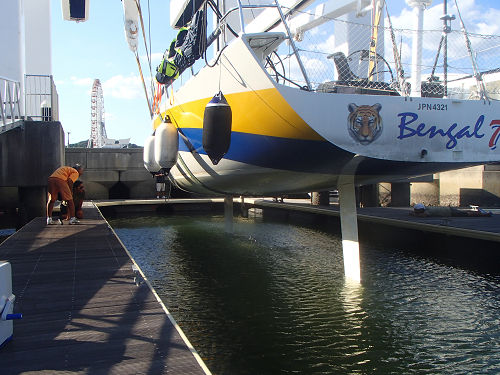 大きな問題なし!!Glad to find that there was not a big problem.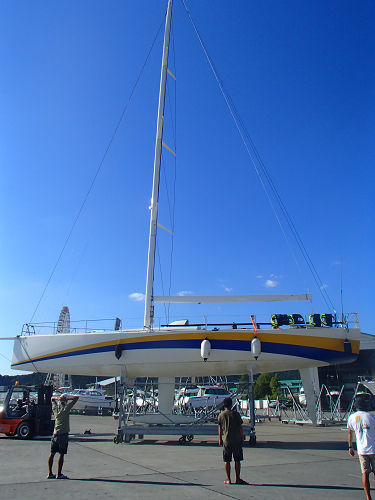 ベンガルが出国してから入社した、ラグーナの新人クンの手によって所定の場所に移動。ドキドキ。がんばれー!
A freshman who started working at the marin after we left last year towed the boat. A little nervous.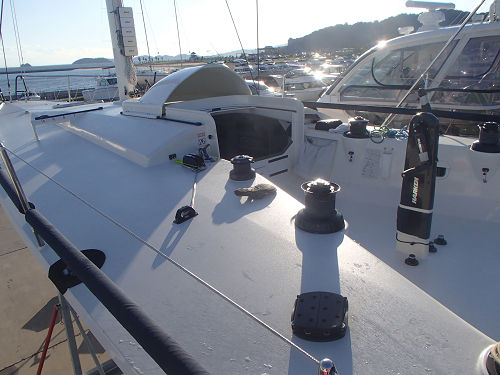 キャビンも洗い流し、すっかりリラックスモードのベンガル。相当な長旅お疲れ様。しばらく休養してください。
As the cabin was washed and so clean, the boat looked so relaxed. Well done Bengal7, take a lot of rest!
そして夜は一座の解団式。We celebrated the "final night" party for the delivery team.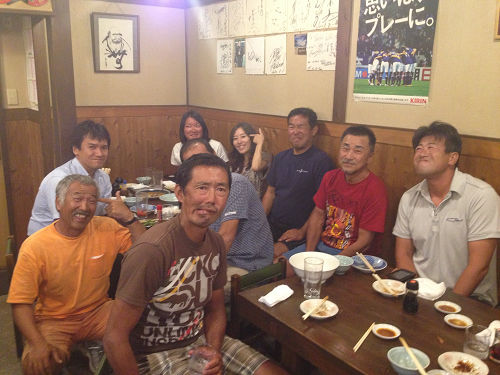 これにて安藤一座、解散でございます。
Mayuko