超お久しぶりです。チームベンガル、沖縄レース以降も変わらず定期的に活動していましたが、今年の夏は発信者まゆこが半分山ガール(まだガールって呼んでもらえますかね??)と化していたため、なかなか活動に参加できずブログの更新も出来ずじまいでした。
It's been a while since I last posted. The Team Bengal has continuously joined the yacht club monthly races and some Tokai Region races after the Okinawa Race although I did not have chance to post articles as I spent most of the time in mountains this summer and fall.....(you know I'm missing the ocean).
クラブレース、デニスコナーカップ、東海チャンピオンシップが終了し、以前から調子があまりよくなかったキールのメンテナンスをしました。そしてデッキの塗り替えも。来シーズンは膝に擦り傷だらけのクルーが続出しそうです。作業は順調に進み、ウインターシリーズには準備万端で挑めそう。
After finishing the last race of the season, we took out the keel and worked to solve some problems on it. We also repainted the deck. You'll see our crew with some scratches on their knees next summer. Well, the maintenance is going well and it looks like we're ready for the winter series races!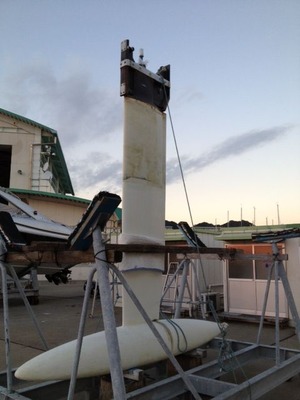 さーて、、、、2015年はどんなわくわくしたレースが待っているのでしょう。
As you can see, it's really exciting to think of the races coming the next season.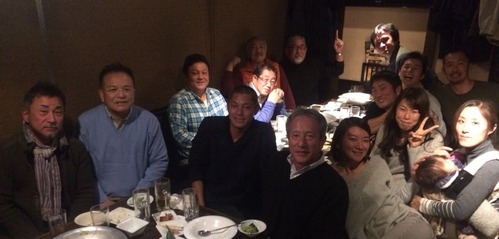 ↑先日の忘年会にて。
幹事まゆこ二次会途中で記憶メモリー完全ブラックアウト。でも、正確な宛名入りで領収書をもらっていたところを見ると、表向きは幹事の仕事を全うした模様です(だと思いたい)。
The pic from our end of the season party. Organizer Mayuko's brain memory went completely black out after the second bar. Well I've been on "I do not drink meaningless alcohol" project recently and I do not drink so often compared to what I did before. So my alcohol tolerance has gotten lower I guess.
みなさま、よいお年を。そして来年もどうぞチームベンガルをよろしくお願い致します。
Season's Greetings and Best Wishes for the New Year from Team Bengal!



Mayuko